Piura, Peru
South America
Multiple Sclerosis
I am German and work and live in Peru with my wife Irmgard. I suffer from Multiple Sclerosis.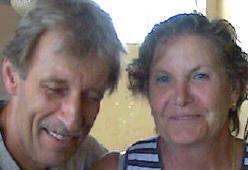 Since November of the year 2000 we are practicing Agnihotra continually.
Since I began with Homa Therapy I have not had any attack of Multiple Sclerosis and did not need to take Cortisone.
And for this reason I will continue the practice of Agnihotra till the end of my life.