Bagua Grande, Amazonas
Peru South America
sinusitis
I am 57 years old. In 2000, I had some health problems and I approached the group of health promoters of Chachapoyas, Amazonas Department. It happened to be at the time when Prof. Abel was teaching Agnihotra there and I participated.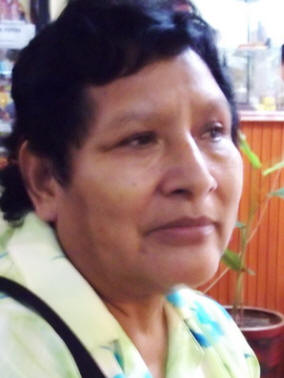 Then I went to Lima and participated in Agnihotra for 15 more days in the park of Miraflores. I was suffering with sinusitis for one year. At that time, I purchased my kit and made the Homa fires, and in 17 days, without taking the Agnihotra ash, I was healed.
Another experience happened in Bagua Grande, when we started doing Agnihotra in the Restaurant 'Las Terrazas' of Dr. Gloria Carrascal, we noticed that in the neighborhood was a lot of noise and scandals. Also the prison is in this area. We were struck by this noise.
But after sometime of doing Homa Therapy, the neighborhood changed completely. Now it is divinely peaceful and quiet and this happened through the practice of Agnihotra.