Homa Center "Vida Nueva" (New Life)
Alborada, Guayaquil, Ecuador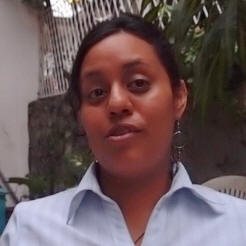 I am 25 years old. I had a problem with polycystic ovaries. Since I was a teenager, I had problems with my menstruation. Sometimes, between one period and the next, 2 or 3 months passed; I was rather irregular from the beginning. I started menstruating when I was 10 years old. Since that time, I was prescribed birth control pills.
It seems that eventually they harmed me for health checks showed that the cysts increased rather than decreased. At that time, I was 15 years old. Then, not only one ovary was damaged, but both of them.
I was treated by six MDs (gynecologists) for several years. The last doctor said that nothing could be done and the uterus and ovaries should be removed. I was 20 years old. That day I went home, I hugged my mom crying and told her that I could never become a mother. But I did not want to have surgery or take more pills.
Continue reading "Karen Cueva Noboa | Infertility"