Cajamarca, Peru,
South America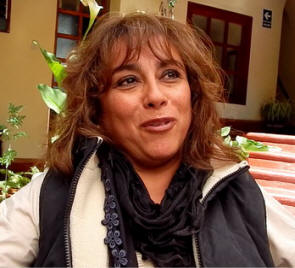 I am 47 years old. Initially, when I heard about Homa Therapy, I did not know what to make of it, but my curiosity took hold of me to have a closer look.
I had the problem that whenever I came close to smoke, my eyes became irritated. The doctors said it was probably an allergy, because every time I was in front of smoke, my eyes became red as blood. So I was afraid to get close to smoke. When I came here to the Cabildo Hostel in order to participate in Homa Therapy, I realized that there was fire and smoke and I thought "this is not for me, definitely." But I calmed down a bit because I was sitting at a safe distance from the Fire and I thought it would not be much of a problem.
I also had come with severe headache. I saw the Homa presentation, participated in Agnihotra and went home. I do not know what happened, but when I arrived at my house, nothing hurt. So I thought maybe because I relaxed profoundly the pain had disappeared.
Continue reading "Maria Posadas Villar | Allergy, Insomnia, Constipation, Headache"